Open latest blog in new window for webslice
2010-05-01 15:00:34
Moving On In, by Andrew Hamilton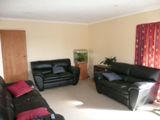 We've moved into our new house, and been here for two weeks now. Enough time to get the place semi respectable. We've still got one room with unsorted boxes but that's not too bad! It's really nice living in our own place, but it doesn't really feel like it's ours yet, I guess that will take some more time.


---
2010-03-23 09:16:02
House and Residency, by Andrew Hamilton


Two things to CELEBRATE!

First, we received a letter stating Melissa is to be granted her permanent residency on Friday the 12th of March. It's just a matter of sending her passport back for the sticker. Yay... and paying another $300 'migrant levy'. Not so much fun. Still, she gets residency so it's all good. It's just a pain it took so long and the immigration department seem so dis-organised and unhelpful.

Second, we now own a house! 4 bedrooms in Whitby. It's nicely presented, with a really nice back yard and even has a workshop and small vegetable garden. We spent our first night there with just an air-bed and a few blankets. Good fun. There are some photos of it from the listing showing the previous owners furniture in it. I'll take some more now that we own it and put them up too.


---
2010-03-08 10:49:29
New House, by Andrew Hamilton
We have found a house, and it will legally belong to us on the 22nd of March 2010!
I've uploaded some photos of the house taken from a real estate website too.

It's a 120m2 4 bedroom house in Whitby, about 1/2 the distance from Wellington that we are now. It only has 1 bathroom and 1 toilet, but it has a nice deck and garden, with a separate garage and workshop.


---
2009-12-08 20:10:26
Guy Fawkes 2009, by Andrew Hamilton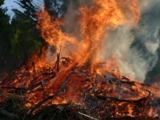 Guy Fawkes 2009: Put on at our place by the local fire brigade.
We had a big bonfire and fireworks once it was dark. The local police and ambulance services had been invited however none of them turned up. Still, a good night was had.


---
2009-06-10 13:13:17
Melissa gets Work Permit, by Andrew Hamilton


After a long stressfull wait, Melissa finally got her work permit extension accepted, so she can stay for a further 12 months while they process her permanent residency application. YAY!

It's about time, and was quite a hassle!


---
2009-02-12 21:37:45
Web Slices, by Andrew Hamilton


I've come across a nice new feature of Internet Explorer 8, "Web Slices" which lets you add snippets of pages to your favourites bar, and they'll be automatically refreshed with a little preview window.

I added support for it to the most recent blog entry. If you've got IE8, try it out. Hopefully Firefox will support them soon! Weird... it was working for a minute, now it's broken!

Turns out IE8 only supports webslices in the top level page, and doesn't support frames. I've added a link to open the latest blog in a new window to allow webslices to work.


---
2009-01-16 14:23:13
Much nicer, by Andrew Hamilton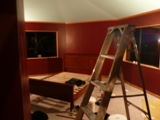 We've finally painted our bedroom (the walls at least, the ceiling still needs done) and it looks so much nicer. I'll upload some pics soon. The old flaking pale blue paint is gone, replaced with a nice fresh smooth deep maroon(y) colour.


---
2008-11-30 18:50:21
New Pics, by Andrew Hamilton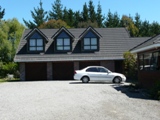 We've finally put up some new photos, the first in ages. There are some of our house and our ski trip


---
2008-09-06 07:46:25
Wedding Photos, by Andrew Hamilton
I've uploaded some of the photos of our wedding taken by the photographer, plus some photos that were taken by Paola Bacaro.


---
2008-05-20 23:21:16
More Baby Pics, by Andrew Hamilton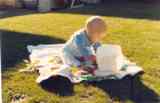 I've added a whole pile more images to my baby pics gallery.


---